Here's my Valentine when she's "very" tired...with her crooked head.
Valentine is my "Velcro" dog...she must "protect" Frank and myself at all times by following us all around the house as closely as possible. Of course, we step on her on a regular basis, but she doesn't seem to mind.

Now I'm 8 years old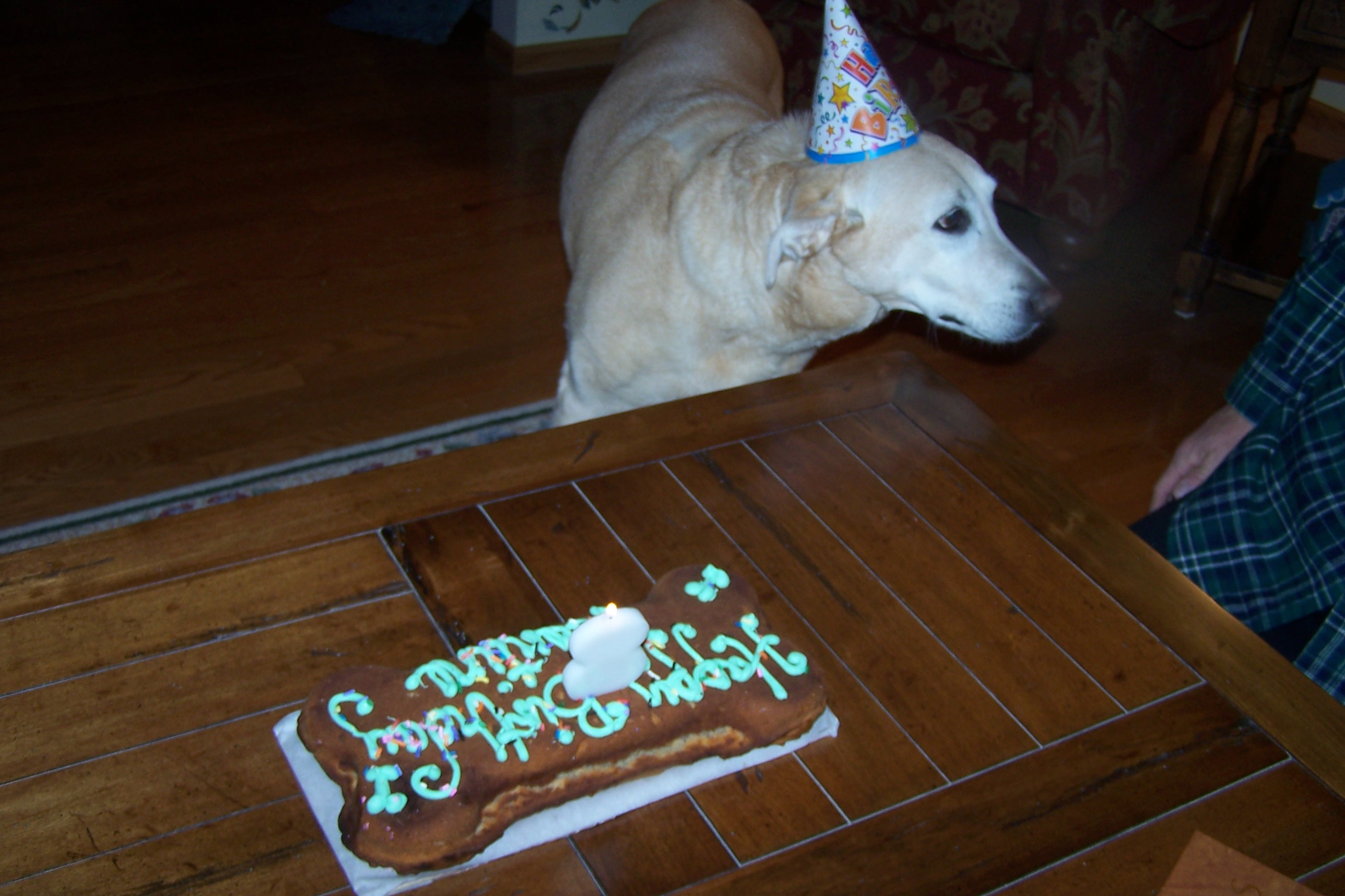 I can't wait to eat that cake....all for me....